The Audit log is a log of all activities that take place within the system by any users. It stores the time of the action, the user that made the change, the IP addres, and the actual change that happened.
You can view and search through the Audit log by Navigating to Settings > General > Audit Log.
Logs older than 3 months are purged daily, and you can export the log into a csv file by clicking on the "Export Data" link on the top right of the list.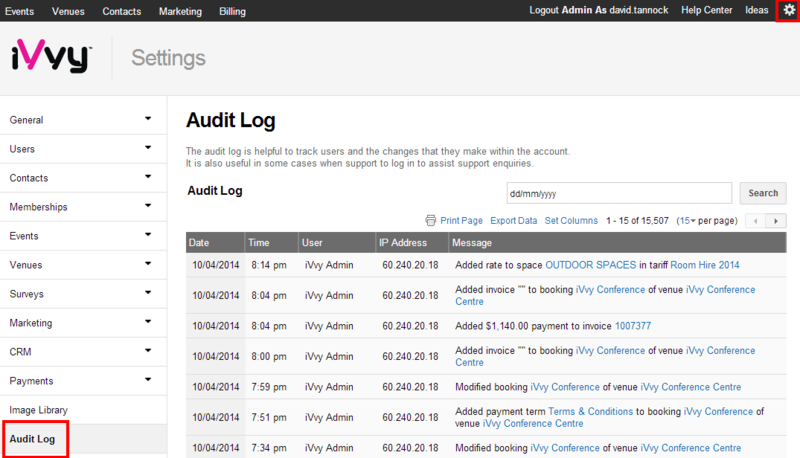 You may also be interested in ...
Was this information helpful?